Women have unique emotional, social, physical and spiritual needs – needs that may have led to or prolonged a substance use disorder. Outreach's outpatient services for women offer an empowering, life-affirming safe space for treatment.
How It Works
In both individual and group counseling sessions, Outreach helps women explore the underlying issues and trauma at the root of their addictions. Using our gender-specific approach, women rediscover their self-worth and independence in a highly structured and supportive environment.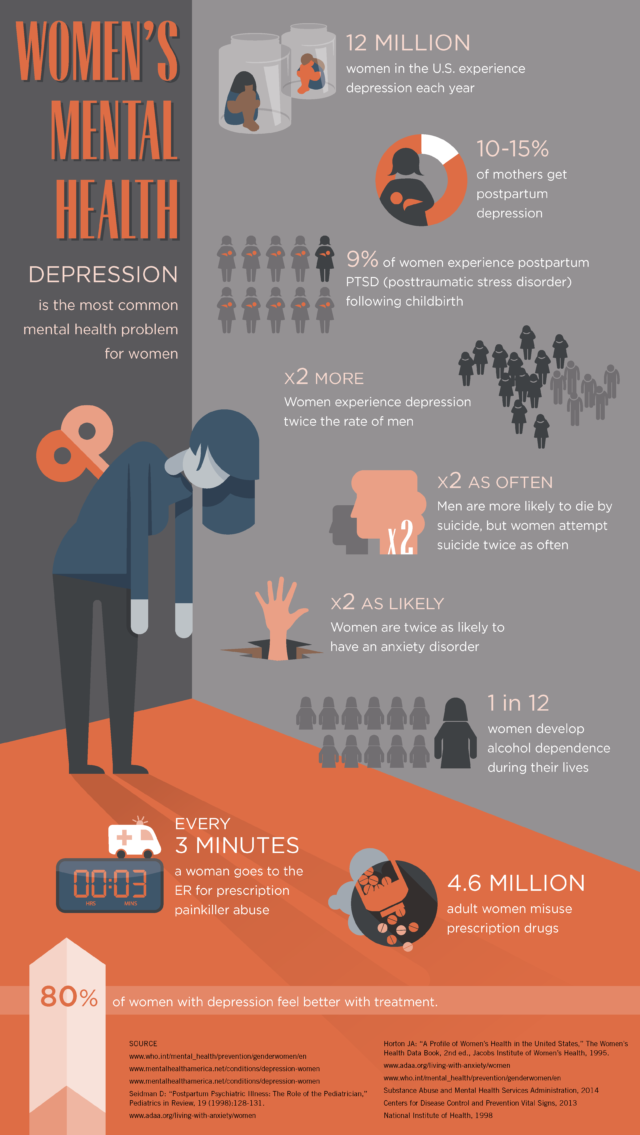 Snapshot of What We Offer
Outreach uses the latest evidence-based treatment practices to help women learn the effects of trauma and how to overcome the impact of alcohol and substance abuse on their physical and emotional well-being. Our highly qualified staff of certified counselors integrates specialty and supportive services to empower women as parents, employees and other important life roles.
Our Women's Enhanced Outpatient Program (Richmond Hill, Queens and Brentwood, LI) offers gender-responsive trauma-informed care for 4 to 10 hours a week, based on need. Services include psychiatric evaluation and monitoring, nursing evaluation, Seeking Safety, Motivational Interviewing, domestic violence/family violence intervention, relapse prevention, case management, and more.
The Women's Day Rehabilitation Program (Bellport, LI) offers full-time treatment in a medically supervised, structured, supportive environment. Modeled using evidence-based approaches elaborated in SAMHSA's Treatment Improvement Protocol (TIP) #51: Substance Abuse Treatment: Addressing the Specific Needs of Women, the special needs of women, pregnant women, and women with children are met through collaborative treatment planning, integrated mental health services, domestic violence services, Intensive Case Management, family therapy, and more.
Support Services enhance program impact. Outreach's women's treatment centers combine supportive services such as parenting and life skills groups, vocational counseling, recovery planning, women's health education, and more. Family members and loved ones are involved in care, to address family issues.
Culturally Competent Care – Outreach's multilingual health professionals, from diverse backgrounds, are experienced working with numerous cultures, and offer women's outpatient services in Spanish and Polish at select locations.
History
As emerging research identified unique factors in the development and patterns of substance abuse among women, Outreach established specialized women's rehabilitation and treatment services in 1992, expanding care in scope and intensity since.  For more than 25 years, our women's treatment services have assured understanding of alcohol and substance abuse in the context of women's lives and their very special needs, helping thousands to reclaim their lives and reunite families.
Learn More
For more information about women and alcohol and drug abuse, read our "Frequently Asked Questions" or contact one of Outreach's women's treatment centers.