Rebuilding Healthy Long Island Lives
2021 Hope and Promise Campaign

Welcome to our premiere! You can tune in here on our webpage, directly via our YouTube channel, or on our Facebook Page!. Enjoy!"
For quick navigation: Welcome – Sponsorship & Donation Opportunities – How to Donate – 2021Supporters – Long Island e-Journal – Luncheon Committee
Welcome
We've come a long way… and the tradition continues!
After more than a year of uncertainty and challenge, when we paused, transformed, and looked to restore balance to a world turned upside-down by COVID, the arrival of Spring 2021 has brought with it a sense of anticipation that we've turned the corner and are back on track to health and positive spirit.
In 2020, as celebratory events and gatherings of all kinds were postponed or cancelled during the pandemic, Outreach's Long Island Luncheon, a Spring tradition since 1995, was creatively re-imagined and transformed to an online campaign and virtual 'event' that premiered in the Fall. On September 24, 2020, Outreach hosted our very first 'virtual' "Rebuilding Healthy Long Island Lives – Hope and Courage" event.
We've come a long way! And though the impact of the pandemic continues to limit social gatherings, this year Outreach's annual Long Island campaign and event returns to Spring! It will bring us together – virtually once again – with a program that recognizes, honors, and celebrates our colleagues and partners in Long Island communities whose enduring commitment helps support Outreach's lifesaving work. Reflecting the reality of a renewed outlook for the future, Outreach's "27th Annual Long Island – Rebuilding Healthy Lives Hope & Promise" campaign is kicking off!
Recognizing partners who inspire "Hope & Promise"
"Rebuilding Healthy Lives Hope & Promise" is a campaign that invites support for Outreach to continue to make a difference in the lives of adolescents, adults, and families who are struggling with the devastating consequences of drug and alcohol addiction, and now doing so in the face of two crises – the COVID-19 pandemic and the opioid epidemic. This year's event will recognize incredible partners whose outstanding commitment and inspiring efforts help Long Island communities turn tragedy into hope.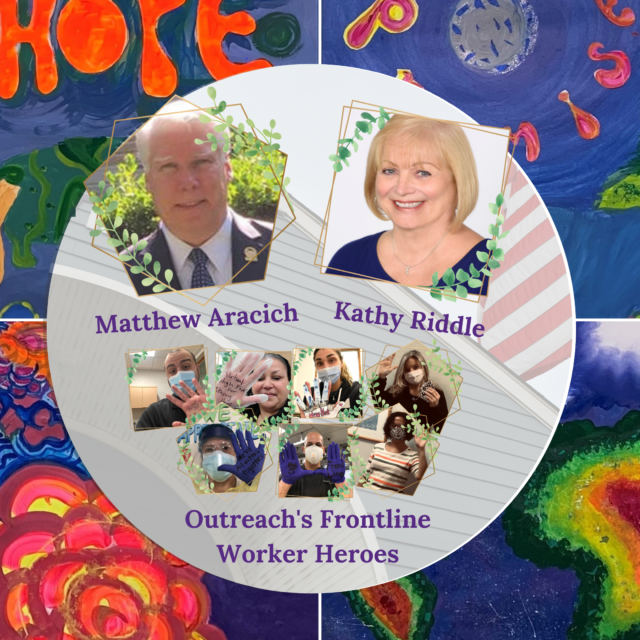 Our honorees are: Matthew Aracich, President, Building & Construction Trades Council of Nassau & Suffolk Counties; Kathy Riddle, President Emeritus of Outreach – our John Brower, Jr. Memorial Award Recipient; and special tribute will go to Outreach's extraordinary Frontline Staff Heroes, who led the way with courage into a time of promise. The campaign will culminate in a live online event premiere on Outreach's social media platforms on June 23, 2021, at 12 noon, repeat showing at 7 p.m.

A very special thank you to our longtime partner, the John Brower Jr. Foundation, for their years of tireless effort in raising awareness and support on Long Island to confront the opioid epidemic.
You can make a difference! Join in helping your neighbors and our entire Long Island community
In challenging times like these, we are reminded of how interconnected we all are. Thank you for being part of our community!
We invite you to join with us in celebrating our honorees and helping our neighbors and our entire Long Island community. You can support the Rebuilding Healthy Long Island Lives – Hope and Promise campaign by selecting a donor opportunity that matches your areas of special interest, or where you feel you will make the greatest impact. Each sponsorship level carries our commitment to represent and promote your generous donation. Proceeds will support the enhancement and expansion of all of Outreach programs and services on Long Island.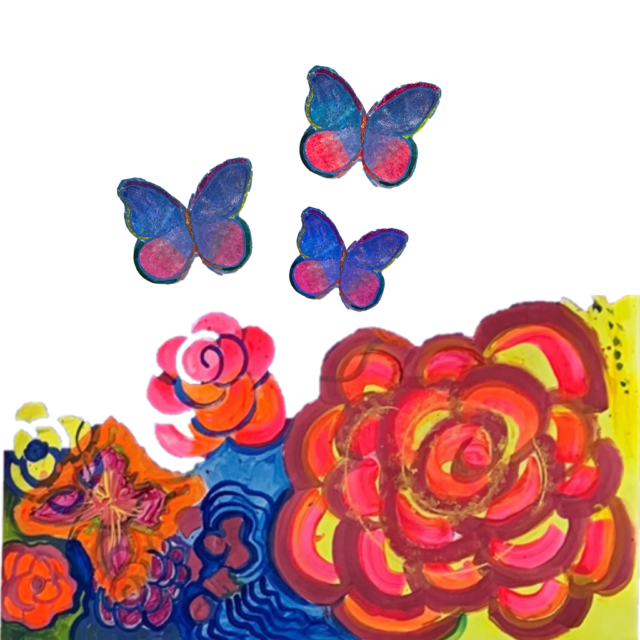 Sponsorship Opportunities
Adolescent Champion – $5,000 • Treatment Services Advocate – $4,000 • Veterans Booster/Patron – $3,000 • Frontline Worker Hero – $2,500
e-Journal: Platinum Page – $2,000 • Gold Page – $1,500 • Silver Page – $1,200 • Bronze Page – $1,000 • Full Page – $800
For information on how your chosen support level will benefit Outreach, and on other donor opportunities, please visit our payment portal below, or download our brochure (PDF).
Thank you for helping Outreach continue to make a difference in the lives of adolescents, adults, and families struggling with drug and alcohol addiction in the COVID era. No donation is too small and every contribution is appreciated!
How to Donate Online
Make a donation now on our Long Island event payment page! Upon entering your contribution, you will be taken to our secure payment portal by TD Bank. Our new online donation capacity can process credit card and checking transactions.

How to Donate by Mail
If you prefer to mail in your donation, please make checks payable to Outreach Project, Inc. You may download our event brochure (fillable PDF) to accompany your donation. With your donation, please provide your name and mailing address so we can respond with an acknowledgement and thank you letter. For questions or more information, please contact Marsha Radulov, Fundraising & Development by calling (718) 847-9233 ext. 2310.
Donations by check may be mailed to:
Outreach Project, Inc.
11711 Myrtle Ave
Richmond Hill, NY 11418-1751
Attention: Development Department

Event Sponsors
Thank you to our 2021 sponsors!
Treatment Services Advocate
Veterans Booster/Patron
Frontline Worker Hero
2021 Long Island "Hope and Promise" Journal
Thanks to our cherished supporters for making this Long Island Campaign such a success! We're happy to feature our e-journal this year. Click the button below to view and download a PDF copy (17MB)!

Luncheon Committee: 
Brian Edwards – Outreach Board Member, Committee Chair, Toni Badolato, Phillip Beyer, Stephen Beyer, Michael Botto, Michael Bourgal, Jr., Jody Brower, John Brower, Sr., Jeffrey Carstens, Kevin B. Casey, Matthew Chartrand, Michael J. DiLeo, John J. Dimino, Patrick Dolan, Jr., John Durso, Thomas Gesualdi, Gregory Giugliano, Danny Grodotzke, John Guadagno, Marc Herbst, William Hill, Christine Ireland, Fred Johs, Sinéad King, Thomas Lane, Vincent Llobell, Thomas Reynolds, Sergio Sedita, John Shillingsford, Neil Yellin
For additional information about the Rebuilding Healthy Long Island Lives – Hope and Courage campaign, please call or e-mail: Marsha Radulov at 718-847-9233 ext. 2310, marsharadulov@opiny.org