Outreach's 27th Annual Long Island Donor Campaign to Premiere Virtual "Hope & Promise" Event June 23, 2021
June 2, 2021
Outreach's "Long Island Hope and Promise Donor Campaign" to Culminate in Virtual Event June 23rd
Outreach, the Brooklyn, Queens and Long Island-based provider of alcohol and substance abuse treatment services, will hold its 27th Annual Long Island Hope & Promise fundraising campaign in June, culminating with a live online virtual event on Wednesday, June 23rd at 12 noon.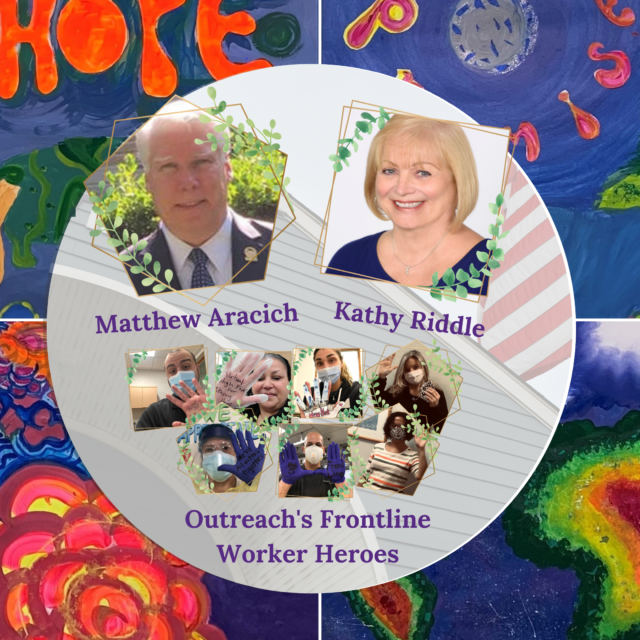 Honored during the online presentation will be Matthew Aracich, president of the Building & Construction Trades Council of Nassau & Suffolk Counties, and Kathy Riddle, president emeritus of Outreach, who will be presented with the organization's John Brower, Jr. Memorial Award. The event will also pay tribute to Outreach's very own "Frontline Staff Heroes," who throughout a year of unprecedented challenge led the way with courage into a time of promise.
"We're so gratified to be able to honor two individuals who have made a tremendous difference in the lives of those served by Outreach," said Debbie Pantin, president and CEO. "And, when it comes to our staff and all health care professionals, words cannot express the appreciation we feel for the dedication and professionalism they exhibited during the COVID-19 crisis. They were selfless in putting their important work before themselves and were instrumental in getting all of us through this difficult time."
Pantin also said Outreach is committed to addressing the needs of Long Islanders by continuing to expand and enhance its treatment and training services. In the past year, the agency opened a Recovery Residence for Women on Crooked Hill Road in Brentwood and expanded other programs, all while continuing to provide quality, essential services to families and communities in need, throughout the pandemic.
To support the Outreach Hope & Promise fundraising campaign and for more information on the live, online event, visit: https://opiny.org/donate/li-hope-and-promise-2021/.
If you or someone you know needs help with a drug or alcohol problem, please call Outreach's new toll-free number for a free and confidential phone consultation: 1-833-OPINYORG (1-833-674-6967).
About Outreach

Forty years ago, Outreach opened its doors as a small assessment and referral center to engage people in the community struggling with addiction to seek help. Since then, its mission evolved to meet more needs and more communities. Today, Outreach inspires adolescents, adults, and their families to achieve a life of unlimited potential through high quality, evidence-based substance abuse treatment and training programs throughout New York City and Long Island.
###