Outreach Awarded Nearly $4 Million to Provide Services as a Certified Community Behavioral Health Clinic for Queens
September 5, 2022
---
Outreach, the respected alcohol and substance abuse treatment agency, based in Richmond Hill, Queens, has been awarded 4-year grant totaling $3.982 million from the Department of Health and Human Services (HHS) to provide comprehensive integrated medical and behavioral health care to children, families and adults. With the grant, Outreach is now designated a Certified Community Behavioral Health Clinic and will be able to expand the scope of its services in the Queens community.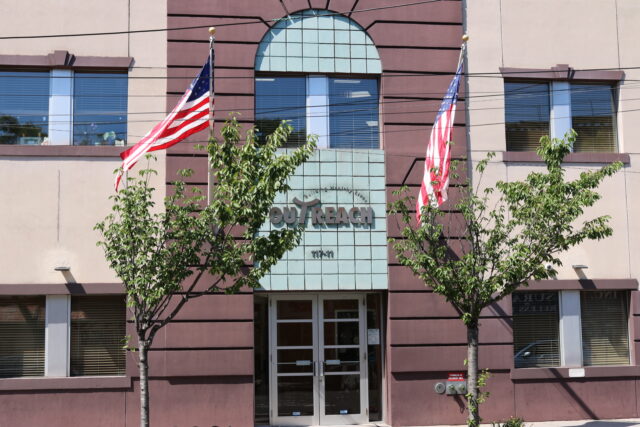 The award comes from the Center for Mental Health Services, Substance Abuse and Mental Health Services Administration (SAMHSA) division of HHS. It will allow the agency to hire mental health and medical staff to expand its existing programs that integrate health care with addiction treatment.
"This grant validates that the work we have been doing, providing mental health and medical services to those who come to us for addiction treatment, is effective and that the federal government is looking to Outreach to expand these needed services here in New York," said Debra Pantin, president and CEO of Outreach. 
"Per the grant's stipulation, we will work expeditiously to ensure that our patients receive access to care in a deliberate manner, all while working with the compassion and empathy those in our care have come to expect." 
According to SAMHSA, the Certified Community Behavioral Health Clinic model is designed to ensure access to coordinated comprehensive behavioral health care in a timely way. CCBHCs are required to serve anyone who requests care for mental health or substance use, regardless of their ability to pay, place of residence, or age – including developmentally appropriate care for children and youth. 
CCBHCs must meet standards for the range of services they provide and are required to get people into care quickly. An important feature of the CCBHC model is that it requires crisis services to be available 24 hours a day, 7 days a week. CCBHCs will provide care coordination to help people navigate behavioral health care, physical health care, social services, and the other systems they are involved in. They are required to provide the following nine core services to cover the breadth of healthcare needs in the community. These include: 
Crisis Services

 

Treatment Planning

 

Screening, Assessment, Diagnosis & Risk Assessment

 

Outpatient Mental Health & Substance Use Services

 

Targeted Case Management

 

Outpatient Primary Care Screening and Monitoring

 

Community-Based Mental Health Care for Veterans

 

Peer, Family Support & Counselor Services

 

Psychiatric Rehabilitation Services

 
About Outreach 
More than 40 years ago, Outreach opened its doors as a small assessment and referral center to engage people in the community struggling with addiction. Since then, its mission evolved to meet more needs and more communities. Today, Outreach inspires adolescents, adults, and their families to live their healthiest life through high quality, evidence-based behavioral health services and training programs located throughout New York City and Long Island. Outreach's experts in substance use treatment and recovery are available to speak with journalists and reporters. 
For more information about Outreach, visit www.opiny.org. and follow us on Facebook, Twitter, LinkedIn, and YouTube. If you or someone you know needs help with a drug or alcohol problem, please call Outreach at 1-833-OPINYORG (1-833-674-6967). 
###