Queens health clinic Outreach awarded nearly $4 million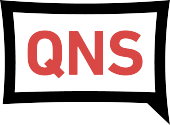 September 30, 2022
Article Link: https://qns.com/2022/09/outreach-awarded-nearly-4-million/
By Julia Moro
---
Outreach was awarded nearly $4 million to expand its mental health and substance abuse services to the community.  
Outreach, an alcohol and substance abuse treatment center based in Richmond Hill, was recently awarded $3.9 million from the Department of Health and Human Services (HHS) to expand its services of integrated medical and behavioral health care for children, adults and families.  
This grant has also made Outreach a designated Certified Community Behavioral Health Clinic (CCBHC), requiring the organization to provide care to anyone who requests it, regardless of ability to pay. 
"This grant validates that the work we have been doing, providing mental health and medical services to those who come to us for addiction treatment, is effective and that the federal government is looking to Outreach to expand these needed services here in New York," said Debra Pantin, president and CEO of Outreach. 
Outreach will now be required to provide service 24 hours a day, seven days a week for anyone who requires care for their mental health or substance abuse, regardless of their ability to pay. They will also be able to hire more mental health and medical staff. 
"Per the grant's stipulation, we will work expeditiously to ensure that our patients receive access to care in a deliberate manner, all while working with the compassion and empathy those in our care have come to expect," Pantin said. 
For over 40 years, Outreach has been engaging with the community and inspiring young people and adults to achieve a healthy lifestyle through behavioral health care, physical health care, social services, and other systems. 
For more information about Outreach, visit www.opiny.org.