NYS OASAS Commissioner, Nassau County Executive Welcome Outreach's REACT Center in Roosevelt, Long Island
August 9, 2021
OASAS Commissioner Arlene González-Sánchez and Nassau County Executive Laura Curran 'Officially' Welcome Outreach's REACT Center

Outreach, the agency that provides life-saving alcohol and substance abuse treatment to adolescents and adults throughout the metropolitan area, hosted a welcome reception for the latest facility to join its programs, Outreach's REACT Center, at 27A Washington Place in Roosevelt, Long Island, on Monday, August 9th. OASAS (Office of Addiction Services and Supports) Commissioner Arlene González-Sánchez presented opening remarks, and Nassau County Executive Laura Curran offered a congratulatory declaration.
The REACT Center, an organization with a deep history serving communities in Nassau County, officially joined Outreach's continuum of care facilities which serve Brooklyn, Queens and Long Island, in January 2020. The center, with services in English and Spanish, provides substance abuse treatment along with a host of other family counseling and related assistance to clients on an outpatient basis.
"Joining the Outreach family allows REACT to sustain and build upon its impact in the community, while further extending our range of life-changing services in Nassau County," said Debra Pantin, president and CEO of Outreach. "With the impact of COVID-19 and economic challenges, the need for supportive care for those with addiction issues on Long Island has never been greater," said Pantin.
Due to COVID-19 restrictions, attendance was limited, but the event was available for viewing live on Facebook at www.Facebook.com/OutreachNY.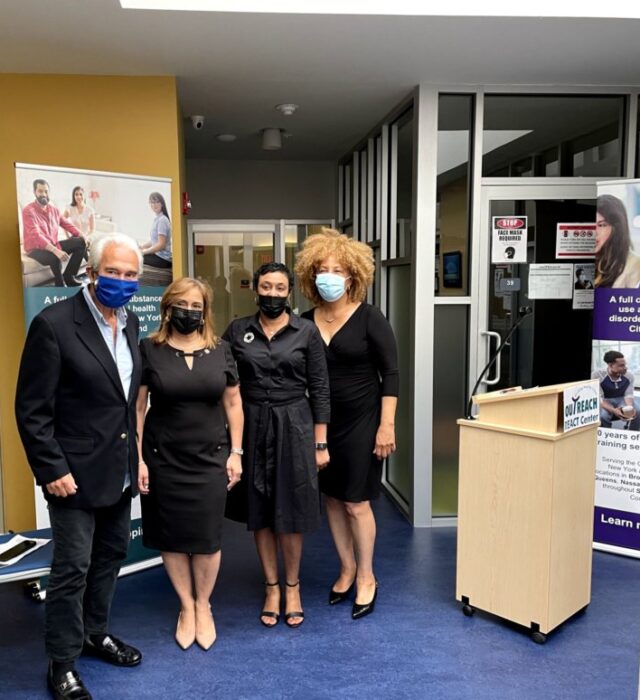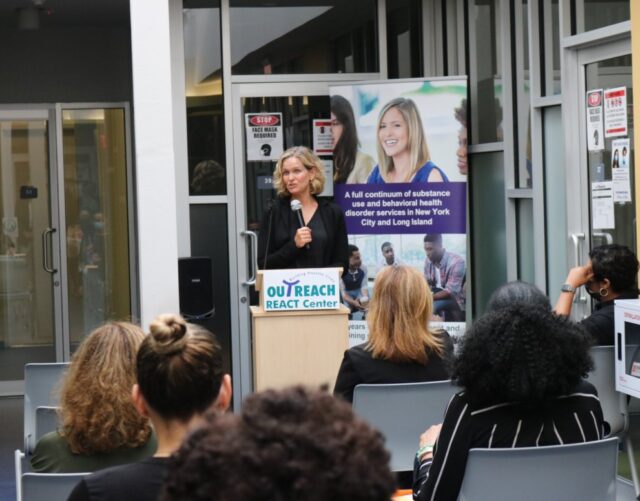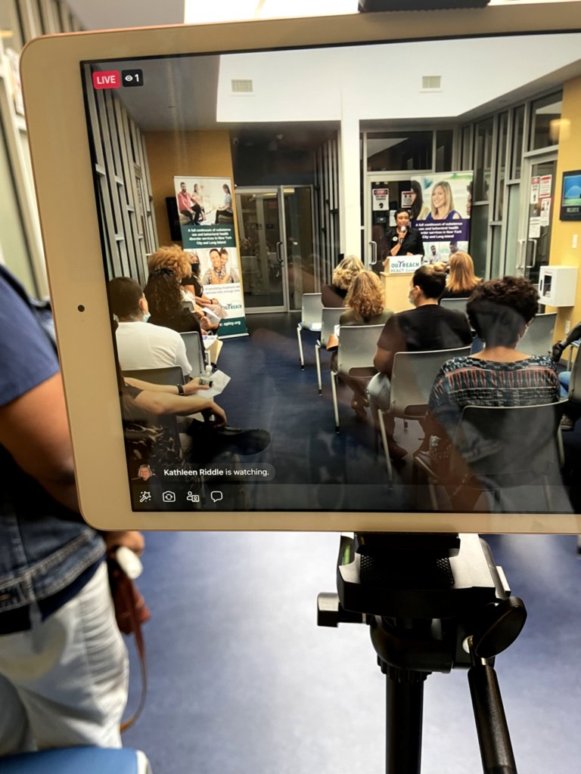 If you or someone you know needs help with a drug or alcohol problem, please call Outreach's new toll-free number for a free and confidential phone consultation: 1-833-OPINYORG (1-833-674-6967).
About Outreach

More than 40 years ago, Outreach opened its doors as a small assessment and referral center to engage people in the community struggling with addiction to seek help. Since then, its mission evolved to meet more needs and more communities. Today, Outreach inspires adolescents, adults, and their families to achieve a life of unlimited potential through high quality, evidence-based substance abuse treatment and training programs throughout New York City and Long Island.
###